If you are reading this post, then you already understand the benefits of email marketing. What you need now are the steps to take to start building a list of targeted and engaged subscribers – and that's exactly what this article will provide you with.
When it comes to successful email marketing, I'm an advocate of using both a blog and YouTube channel so you can get as many subscribers as possible.
In other words, you're using the first and second-largest search engines, and you have an easy way to add compelling calls to action (CTAs) in your blog posts, as well as YouTube video descriptions or comments.
This article outlines everything you need to know about how to use content marketing as a way to gather email subscribers on both channels.
We'll start with some of the basic technical aspects to actually capture subscribers when they are on your website, and then move on to the tactics for building a list on your YouTube channel.
For the sake of the article, we'll assume that you've already chosen the best email marketing software for your business, and you're ready to jump straight into strategies that actually work.
1. Have an enticing offer
Success in email marketing comes down to three things:
Having an enticing (free) offer;
Crafting a compelling call to action; and
Placing your offer in front of your ideal subscribers.
Your free offer is the most important factor that will determine whether or not you manage to build a strong list of subscribers.
Also called a "lead magnet", "carrot content" or "bribe-to-subscribe", your offer is an incentive that only your email subscribers will receive.
To build and grow your own list effectively, you need a lead magnet that is useful and relevant to your target audience.
It's all about transactions and you'll have to give to get.
Keep in mind that people are super protective about their personal information these days, and in order to get them to part with their email address and increase your conversions, your lead magnet will have to be extremely valuable to them
There are many different types of lead magnets that you can create, including:
Content offers like:
E-Books
White Papers
Reports
Case Studies
Cheat Sheets
Infographics
Free Courses
Checklists
Free Shipping
Templates
Swipe Files
Scripts
Toolkits
Sales Material
If you find yourself short on resources, you can repurpose some of your existing content to create a high-quality lead magnet.
Alternatively, you can offer non-content lead magnets, such as "free shipping", or "new collection notifications".
For instance, a lot of shoppers on a fashion eCommerce store will gladly join the list so they can be informed about new arrivals first.
Not all industries can benefit from content offers, and you might find that simply building a community and offering an invite sometimes works better than the promise of an e-book, as in the example below: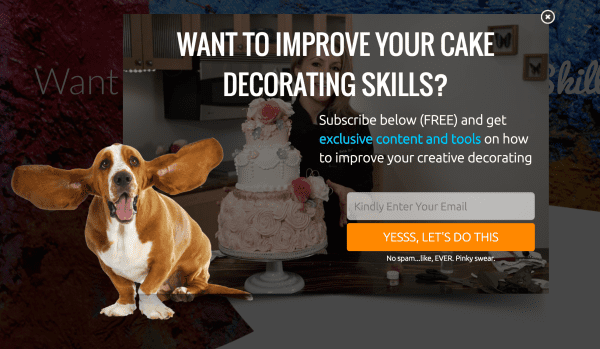 The main thing to consider is that your lead magnet provides immediate, concrete, and tangible value to your subscriber.
Your lead magnet must:
Solve a real problem that your audience is experiencing
Use correct and clear language
Have a compelling, creative title
Be goal-oriented and specific
Reflect your brand's voice and personality
Be extremely relevant to your target market
Here Are Some of the Most Effective Lead Magnet Ideas
Free software, trials, or tutorials: If you sell some type of software, app, or tool, you can offer a free trial that requires users to subscribe.
A free sample: People will gladly give you their email addresses for free tools that can save them time or money.
Discounts, coupons, and exclusive offers: If you sell stuff online, you could offer discounts and other value-added offers as an incentive for people to join your subscriber list.
For instance, MyJobSearch.com does a great job of collecting email addresses to offer their visitors a better resume as you can see in the screenshot below. This includes tips, tricks, and access to some of the resume templates in their extensive database.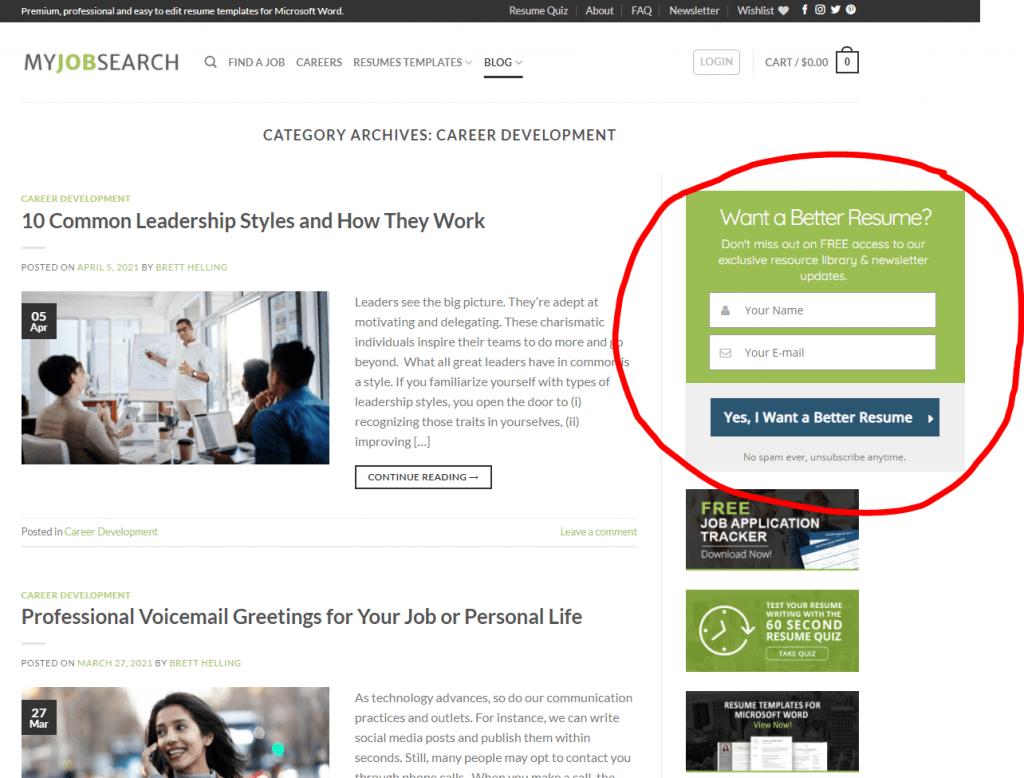 This technique is particularly effective because it's so relevant to their visitors and very much in-line with what they're looking to accomplish.
So, in essence, they are building their list of subscribers while boosting online sales at the same time.
Other ways to get more people to sign up on your website include:
Gated content: This is an effective method that goes way beyond traditional lead magnet and sales pitches by offering access to hidden content only after the visitor enters their email address.
Content upgrade: Offer your popular blog content as a content upgrade so readers can sign up to get the PDF version.
Bonus information: Offer additional, useful, and valuable information at the end of popular blog posts in return for your reader's email address.
You can also use creative list building widgets, including:
Fun quizzes
Short surveys
Interactive content
Communication
Educational kits
Image carousels
Clickable GIFs
Gamification, in particular, has been proven to be extremely effective for building your email list in a way that is fun and engaging for your audience, as you can see from this example from RugsUSA.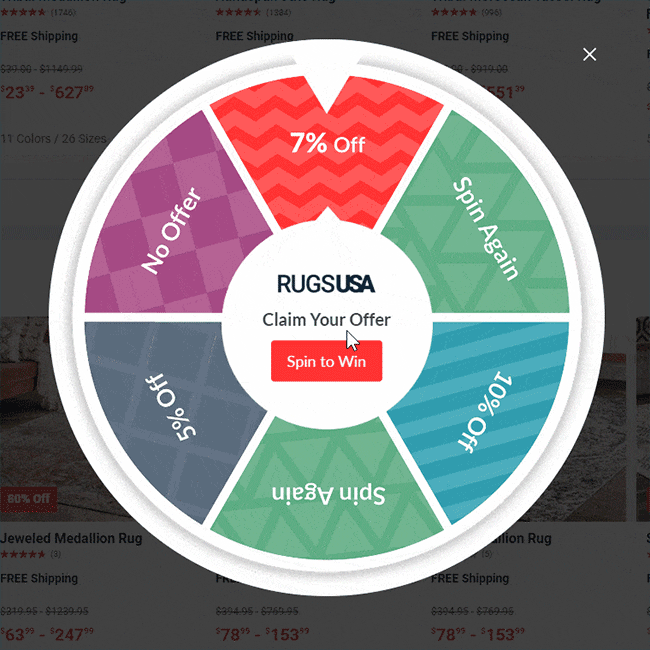 2. Include a Compelling Call to Action
Your call to action is the message you share with potential subscribers in order to encourage them to perform the specific action of signing up to your email list.
Popular CTAs for list building include:
Subscribe Now
Sign-Up
Send Me Updates
Download for Free
Get the Discount
Register Now, etc.
Your CTA can be the determining factor between a successful lead generation campaign and one that fails dismally. It can give you the best conversion results or dampen your efforts. That's why most marketers work on making it as creative as possible, even if they have to sacrifice their sleep.
But to get the best conversions, you need to optimize your call to action, both the text and button.
Amazing Blog or YouTube Content + Optimized Call to Action = Huge Email List.
So, here are the tips to optimize your CTA:
Clarity: Your subscribe button and text should be clear with contrasting colors to make it easily visible.
Good design: Great CTAs aren't just about text, they're also about choosing the right colors, button shape, and design to make your CTA more appealing.
Positioning: Your CTA must be in the appropriate place on the page. You may need to experiment a little and do some A/B tests before finding the perfect place to position your website or social media CTAs.
Pro Tip: To make your CTA even more effective, first highlight the actual problem and then offer the solution through your CTA.
Make sure your text is positive and delivers exactly what your audience wants, as in the example below from Neil Patel's blog: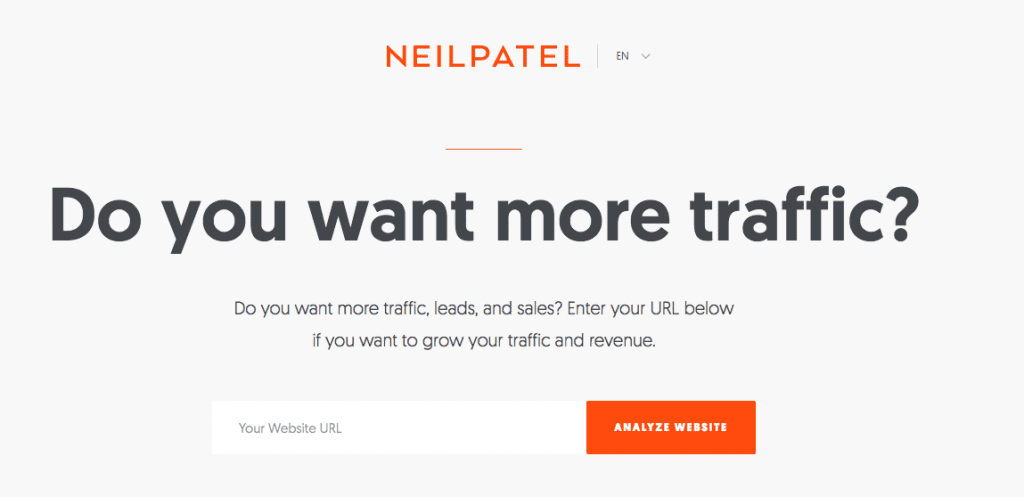 3. Create an Enticing Optin Form
The opt-in form is how you will get your subscribers' information so you can add them to your email list.
It is the link between your prospects and the lead magnet that you've created with them in mind.
Your opt-in form needs to be enticing if you want people to pay attention long enough to leave you their contact details.
Here are a few tips to help you create a high converting opt-in form:
Attractive design: You need an eye-catching design that stands out from the page so that you arrest the attention of your potential subscribers.
Attention-grabbing header: Create an inviting headline that describes the big benefit of your lead magnet and compels visitors to read more.
Supportive description: Use bullet points in your description to make it easier for readers to scan the text and transfer your message more clearly.
Relevant copy: The copy of your opt-in page must be relevant and truthful to the offer. Don't deceive people just to get their information.
Interesting visuals: These are great for increasing your conversions. It's always best to include an image of your actual lead magnet, whenever possible.
Most importantly, keep your opt-in form simple.
All you need right now is your visitor's name and email address. There is no need to ask them about their nicknames, birthdays, etc.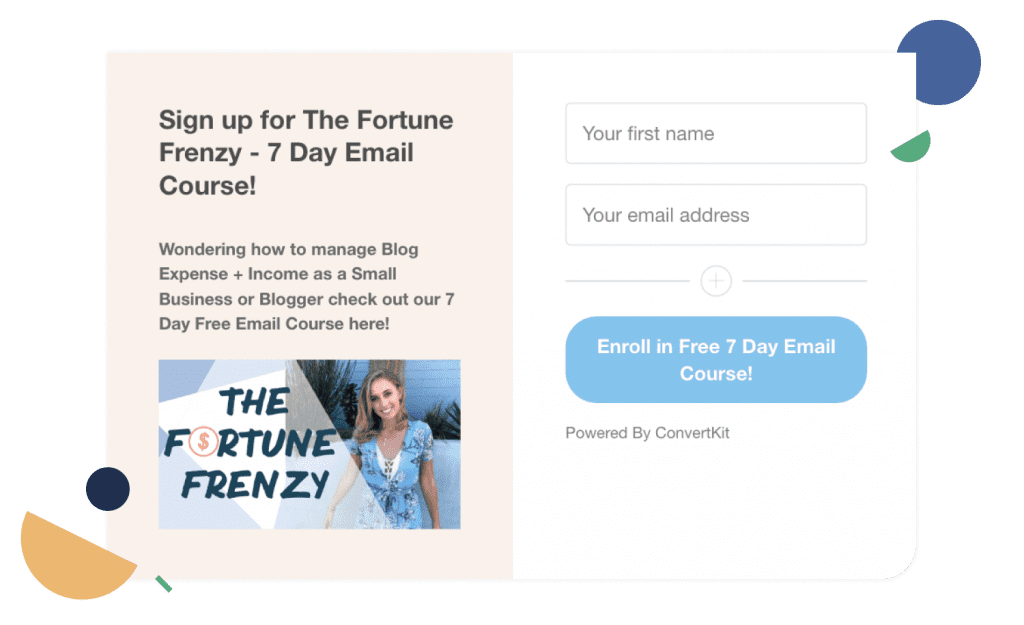 In fact, asking too many questions might scare them away, so just get the essential information. You can always get the rest later during your email communication.
Opt-in Form Placement and Optimization
Your next step in building and growing your email list is to find the right places to display your offer in an optimal way.
There are a lot of universally accepted best practices for placing and optimizing your email opt-in forms.
For instance, you might have a simple subscribe button integrated into your website or social media content with a simple email form that pops up when someone clicks the button.
Alternatively, you can use an opt-in form embedded on the page or a dedicated squeeze page for gathering emails from your visitors.
The list is endless for places to put your opt-in form (with your lead magnet) on your pages.
Creative locations to collect emails on your website:
Welcome gate
Floating bar
Site header
Sidebar
Footer
Scroll box
Timed lightbox popup
Exit-Intent popup
Wheel popup
Splash page
About page
Designated sign-up page
Resource pages
Blog archive page
Within blog posts
End-of-post
Content upgrades
Fully or partially gated content
Squeeze pages
As you can see, there are tons of options for placing your opting forms.
However, some are more optimal than others, which means that if you want to get effective results, you need to be strategic about placing your forms and lead magnets where your target subscribers are more likely to see and act on them.
Here are some of the best places to add your sign-up forms:
1. Embedded sign-up form on your homepage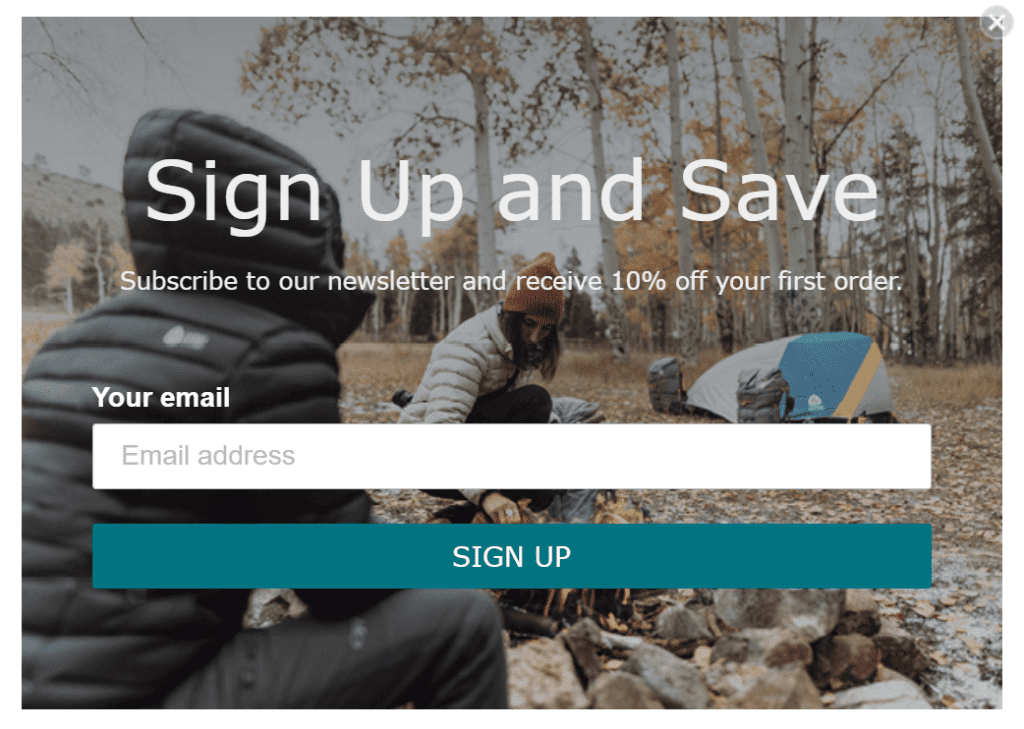 The best places to have a signup form are the ones where there is a high level of traffic, such as the home page.
Make sure your form is placed in a visible area (ideally above the fold) so that visitors don't miss it.
In addition to the homepage, you can also have your form in these different areas of other high-traffic pages, such as your About page, Contact page, and even your popular blog posts.
Headers: Having a signup form on your page header allows you to include a variety of calls to action so you can promote your email list easily.
Footers: Signup forms in website footers experience a healthy conversion rate, so it's a good idea to include one in yours.
Sidebars: Sidebar signup forms are ubiquitous. You can choose from an anchored and static sidebar like the one in the image below, or you can have a sticky, scrolling form that appears after a visitor passes a specific point in your page.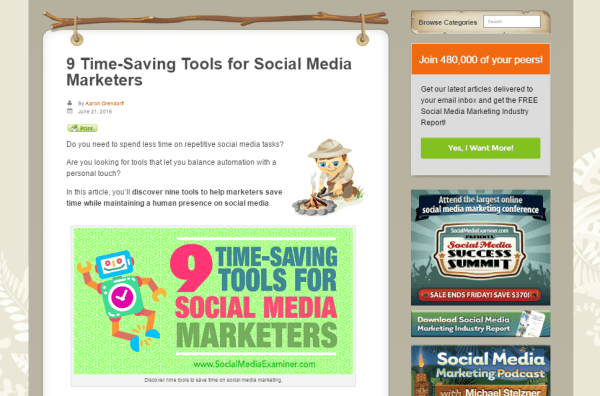 You can also embed an opt-in form on your blog pages, using either in-line sign-up forms or end-of-post sign-ups.
One of the main benefits of this type of embedded sign-up form is that it is non-intrusive.
It simply sits on the page and humbly reminds visitors that they have the option to sign up and get your free offer.
2. Strategic popups and overlays
Studies show that the top 10% of pop-ups convert at a mouthwatering 9.8%. But, that's only if you use them the right way according to Google's interstitial ad guidelines – otherwise, you risk getting penalties from Google.
You can use various types of pop-ups to gather emails on your website, including:
Welcome popups: These types of pop-ups shown to visitors as soon as they land on your page. They give visitors a brief about your website content with a call to action at the bottom. This is a good place to ask visitors to subscribe once you already have the attention.
Exit-intent popups: An exit intent pop-up is displayed at the moment when the user makes a move to leave your site. Its main advantage is that it doesn't interrupt the reader's experience since it only triggers when they move their mouse toward the back or exit button.
Promotional popups: If you have discounts, coupons, or any other promotional offers, you can use a promotional pop-up to entice your visitors to sign up for your offer.
There are many ways to build a list, but pop-ups and overlays are among the easiest ways to fill your email list with targeted prospects who are eager to hear from you.
3. High-converting landing page
Also known as a splash page or squeeze page, this is a targeted landing page dedicated to one thing only: getting your visitor's email.
This standalone page gets better conversions because, unlike sending visitors to a homepage where they might get lost, a landing page has only the elements required to move the visitor toward the ultimate goal.
Here are some of the best practices to follow when building a high-converting landing page:
Keep it simple, clear, and focused
Have a clear, captivating headline
Place the call to action above the fold
Use only one goal for your call to action
Include a video to improve conversion
Craft compelling copy that tells a story
Building your email list with social media
Most of the advice in this article pertains to building a list on your website or blog.
But, as I mentioned before, I'm a huge advocate of using both your blog and YouTube channel to get subscribers.
Here are some tips to use to get more people to sign up on YouTube.
Promote your email newsletter in your video intros
Add a signup call to action in your video descriptions
Add links to your sign-up page in the comments section
Ask followers to join your list at the end of your videos
Create and share video tutorials with CTA cards
Use video overlays with a call to action
Spend a little money on lead generating ads
Conduct competitions and giveaways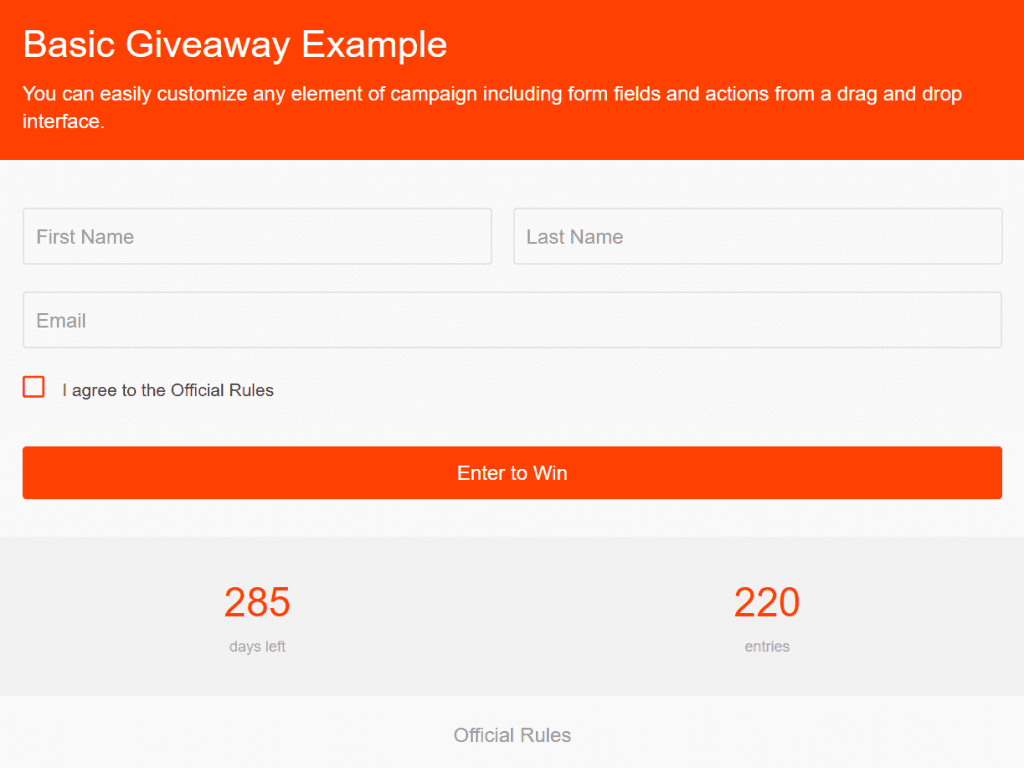 Conclusion
If you follow the steps outlined above, building an email list from scratch won't have to be an overwhelming process.
These tips will help you build your list quickly and effectively and ensure that it's filled with engaged subscribers who are likely to become loyal customers in the long term.
Over to you. Which of these tips do you intend to implement first on your blog or YouTube channel? Share your thoughts below!
The post How to Build an Email List: The Ultimate 2021 Guide appeared first on Orbit Media Studios.